from: Tobago International Game Fishing Tournament.
The 18th Annual tournament kicks up again in Charlotteville 13th – 17th of March, 2013. Check back often for updates as we get closer to tournament time!!
Check out What's On…In Tobago for more information on everything there is to do and see in Tobago! No matter what time of year you decide to visit this beautiful island paradise, don't forget your fishing gear, the big ones are out there!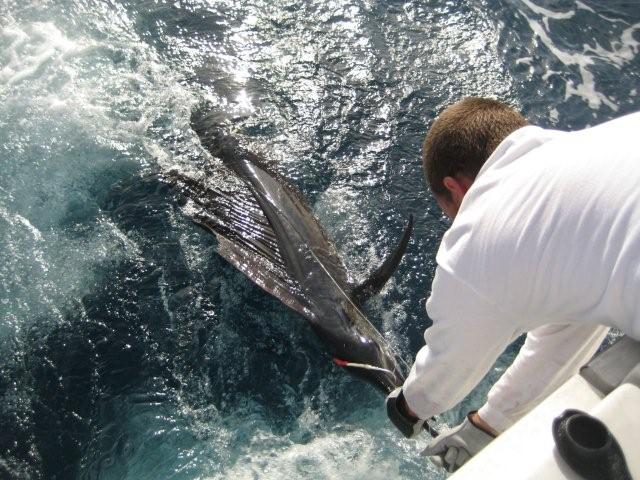 The Tobago International Game Fishing Tournament began in 1995 as a loosely organized, just-for-kicks fishing tournament staged out of Pigeon Point, Tobago. Only a handful of boats participated but it proved to be the start of something that has endured and grown well beyond those humble beginnings. Now relocated to the north end of Tobago in the wonderfully friendly village of Charlotteville, the Tobago International Game Fishing Tournament pulls in anglers from near and far; from the Caribbean to North and South America, even as far as Europe, the tournament draws big game fisherman who can appreciate great camaraderie, competition and fishing conditions.